Samadhi Floatation Tanks
-- Time Machine to the Present ®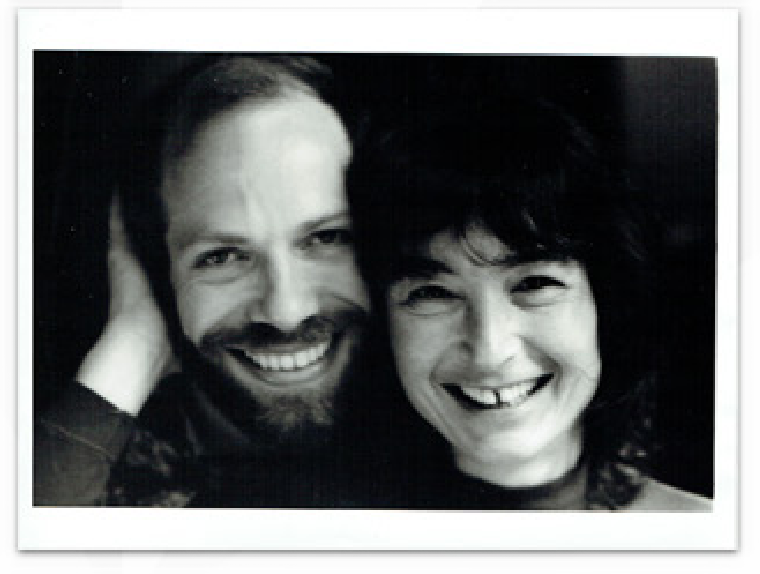 In 1972, Samadhi Tank Company was born with the goal of introducing floating to millions. The first to create tanks commercially, Samadhi continues to bring the best possible experience to floaters.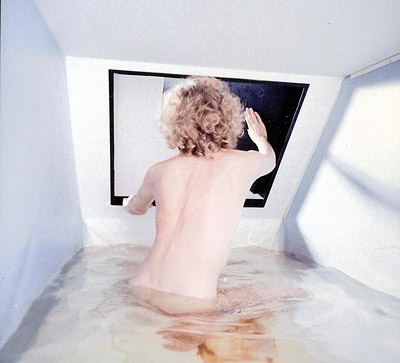 Samadhi tanks provide a blank canvas, free from distractions and expectations, allowing you to experience the journer to the present your own way.
"To me, a floatation tank allows anyone to spend some time with themselves. Everyone's experience is unique because everyone 'is' unique. People that understand themselves are better suited to interact with the world around them, better suited to feel healthy, better suited to be happy, and more likely to project that energy outward." -- Caleb B.
Floating opens a portal into Presence, offering transportation from past and future into the timeless Now.
Finally, the absolute best float experience is now possible
in the comfort of your home
Meet The Lilly Pond
A shorter, lighter, and more economical tank that still delivers the full-sized experience.
By Samadhi, the world's first producer of Floatation Tanks, in honor of mentor and dear friend, John Lilly.
It's a Floatation Tank? Or a beautiful, comfy sofa?
It's both...
In 1972 Samadhi Tank Company was born to with the goal of introducing floating to millions. Now that mission comes true, and you can be one of the first to own the Lilly Pond: Float At Home!
Luxury Sofa...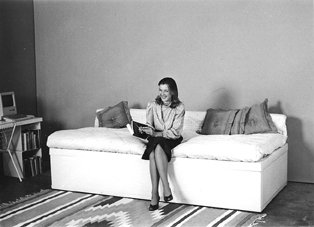 Open Lid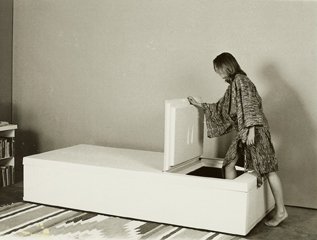 Raise Tank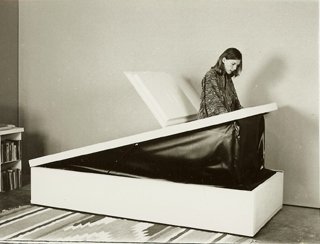 Float at Home!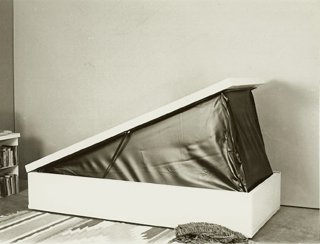 Smart Design
Same internal height and width as our classic model, but shorter, lighter and more compact.
When not in use, the tank forms a useable bed or sofa shape, and fits in small spaces.
Optional cushions produce attractive, fashionable furniture. (One-of-a-kind Artist Edition cushion designs available upon request.)
Environmentally Friendly
Materials are human and environmentally friendly, they come from sustainable resources, and can be recycled.
No wasteful packaging. Provision has been made for you to store them in less volume than 2 bankers boxes.
(You wouldn't believe the lengths the Samadhi team went to for making the tank eco-friendly...)
Cheap and Easy Maintenance
The equipment pack sits at waist level, making access easy.
Costs about $10 per month to operate.
Easy to install, fits into and adds to the comfort of your own home, and it's built to last.
***Initial Launch Production Limited to 25 tanks--first come, first served. Orders and inquiries beyond 25 will be placed on a waiting list***
"I'd like to congratulate Samadhi Tank Company, John Lilly and Glenn Perry, for the incredible job they did in designing their flotation tanks. This is one of the best-engineered pieces of equipment I've seen. Great job guys, this is truly product of enlightened thinking".
-- Doug
"For me one of the nicest things about having my own tank is the I can float whenever I want, for as long as I want, and as often as I want. And when I am finished, I don't have to drive anywhere and because I made the investment I use it a lot and I think it is one of the best things I ever bought. -- " Clarity, freedom and fun"
-- Mary.
Questions about the world's first fashionable furniture + float tank that fits in your home?
Enter your email and questions below and we'll send you answers, technical specs, and logistic considerations for installing the Lilly Pond in your home.
*You'll also get you updates on the official launch, special offers on slightly-used and floor-model tanks, plus fun stories in the history of floating to keep you enjoying your time machine to the present™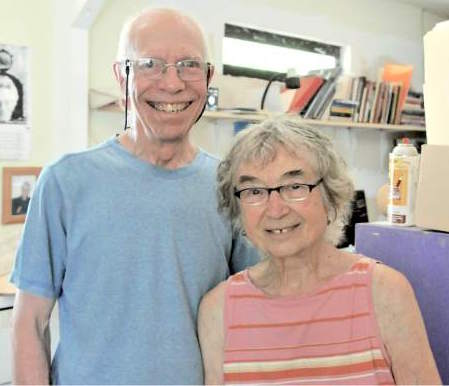 Lee and Glenn Perry
Samadhi Tank Company Founders
In 1984 John Lilly came to our factory and saw the Lilly Pond precursor.
He saw its potential - to introduce floating to millions--not only those near a float center.
Now, in 2016, the Lilly Pond has arrived.
John's instructions to us:
"Thou Shalt not program.
The experience belongs to the floater."
Samadhi tanks provide a blank canvas, allowing floaters to experience their float in their own way.