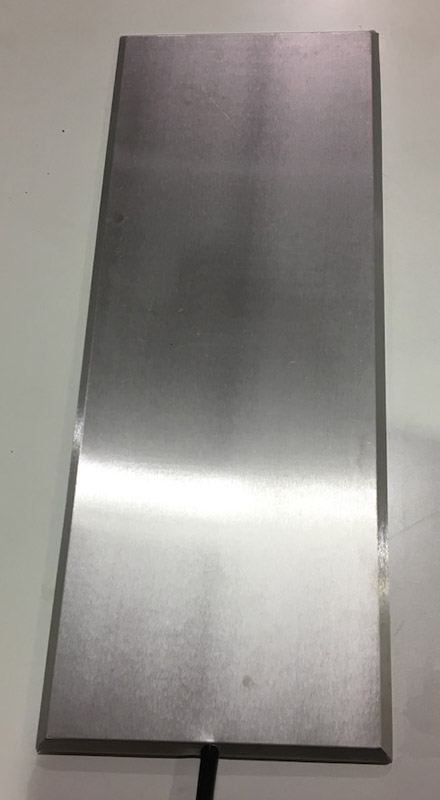 Samadhi Heater and Temperature Control
Product Information
We have developed an incredible bulletproof heater and control specifically for floatation tanks. Companies usually use silicone heaters. The silicone heaters have very thin, easily breakable, foil as the heating element. These can short out with moisture. Ours is embedded in a waterproof tube the size of your pinky. When we drop this into a saltwater bath it continues working and does not short out.
Additionally, we encase this in a waterproof aluminum case so we have 2 levels of moisture protection.
For the silicone heaters there are safety mechanisms to turn the heaters off if they should get too hot. The sensors are wimpy and fail. We instead use the same high quality sensors we have used in our temperature controls for 25 years.
When these sensors detect a dangerous temperature and have to turn the heater off there is a switch that does it. In the silicone heaters these cheap mechanical switches are notoriously failure prone. So we don't use them. We instead put the switching function in our durable, high quality temperature control so in the unlikely event it fails, we can correct it outside the tank instead of draining the tank and replacing the heater.
Our temperature control is designed to keep the tank temperature within 0.75°F instead of 3°F like most controls. This makes for a much better float due to minimizing distraction as much as possible -- what Samadhi is noted for.
Purchase
Three Options
Be free from heater failures and have complete peace of mind for $1369.
Or buy separately the heater, which requires a 2 sensor control, for $599 or the 2 sensor control for $770.
If you already have a control, get a very inexpensive overload control with the heater for $749.
Visit this link to purchase a heater and control.
Stay Connected
Sign up to stay informed and have access to special deals.