Finally, the absolute best float experience is now possible in the comfort of your home
Meet The Lilly Pond
Temporarily not for sale
In 1972 Samadhi Tank Co., Inc. accepted the responsibility of introducing floating to a lot of folks. Really, a lot. Millions. With all of us together, we're doing very well. We like the idea of offering floating at home to all of you. We.ve been doing it for years.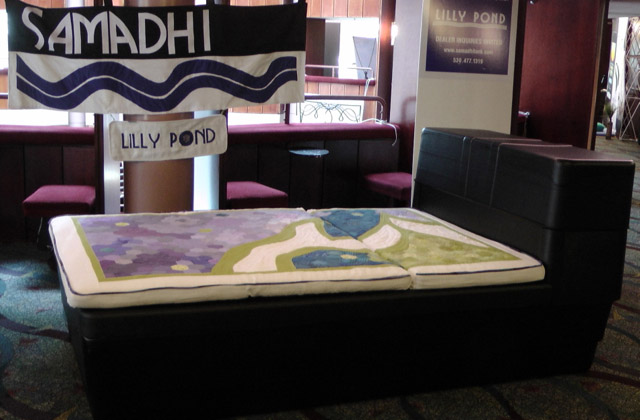 When no one is floating, you can have a couch or bed.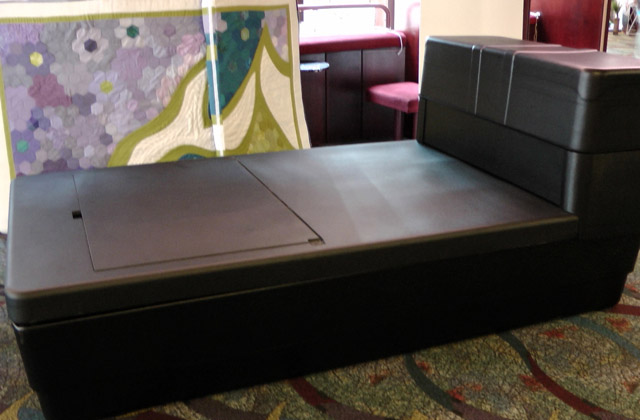 Remove covering cushion to see door.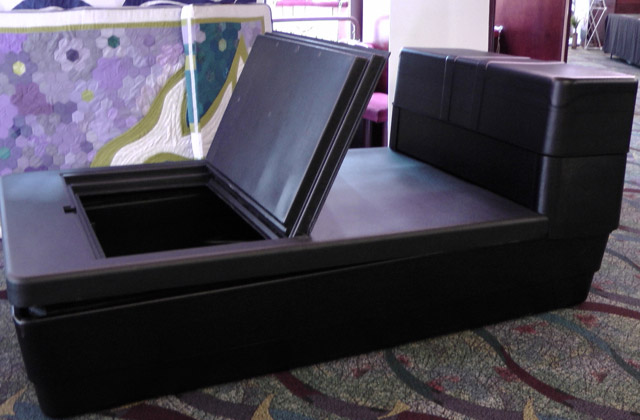 Easy open. Step into the tank easily.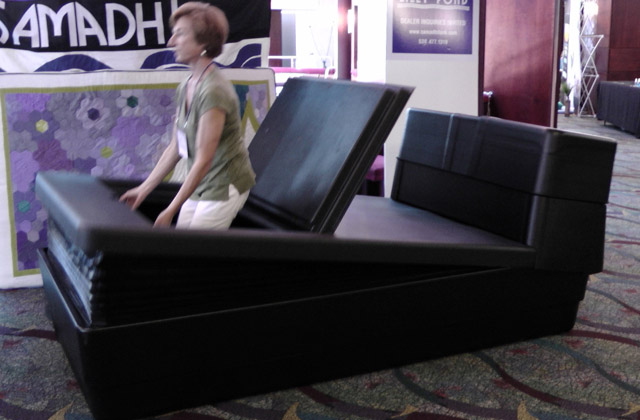 Lightly lift the balanced accordion top.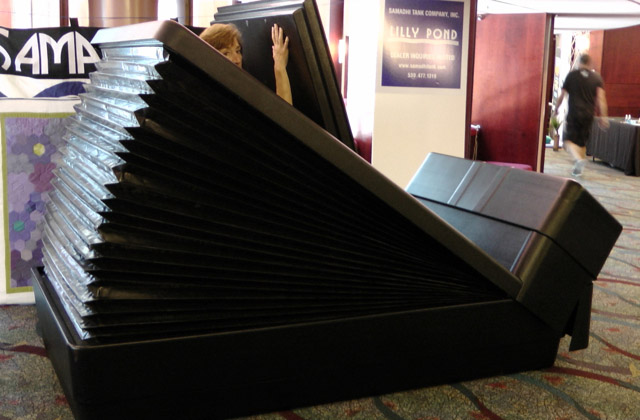 Close the door on the full sized tank and float.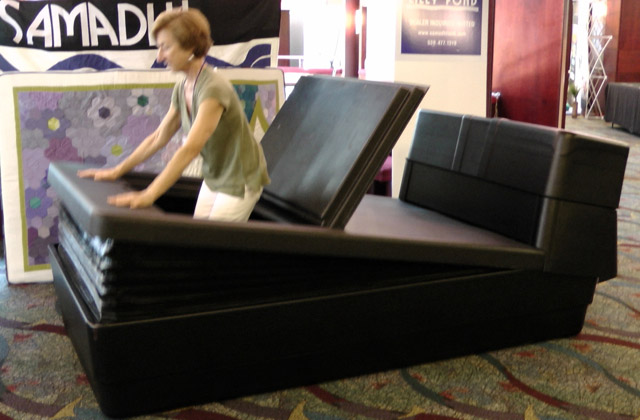 And it closes just as easy.
Smart Design
Same internal height and width as our classic model, and takes up less overall space.
When not in use, the tank becomes furniture.
Optional cushions produce attractive, furniture. (One-of- a-kind Artist Edition cushion designs available upon request.)
Easy installation.
Easy maintenance.
Convenient. Float day or night, as long as you want, in total privacy, without the stress of traveling.
Inexpensive. $13,700
Great looking.
Head support included.
New air control system for more user comfort.
Environmentally Friendly
Materials are human and environmentally friendly, they come from sustainable resources, and can be recycled.
No wasteful packaging. Provision has been made for you to store it in less than 2 bankers boxes.
You wouldn't believe the lengths the Samadhi team went to in making the tank eco-friendly, and that's what we like.
Cheap and Easy Maintenance
The big bump (the filtration system), sits at the end of the top and your maintenance is now handy.
Amazingly low cost to keep your solution temperature perfect.
Easy to install, built to last, and makes you want to come home.
Introducing our newest float tank, the Lilly Pond, in honor of John Lilly's hundredth birthday.
***Initial Launch Production Limited to 25 tanks--first come, first served. Orders and inquiries beyond 25 will be placed on a waiting list***
"I'd like to congratulate Samadhi Tank Company, John Lilly and Glenn Perry, for the incredible job they did in designing their flotation tanks. This is one of the best-engineered pieces of equipment I've seen. Great job guys, this is truly product of enlightened thinking".
-- Doug
"For me one of the nicest things about having my own tank is the I can float whenever I want, for as long as I want, and as often as I want. And when I am finished, I don't have to drive anywhere and because I made the investment I use it a lot and I think it is one of the best things I ever bought. -- " Clarity, freedom and fun"
-- Mary.
Questions about the world's first fashionable furniture + float tank that fits in your home?
Use the "I'd Like More Information" link below, to enter your email and questions about having the Lilly Pond in your home.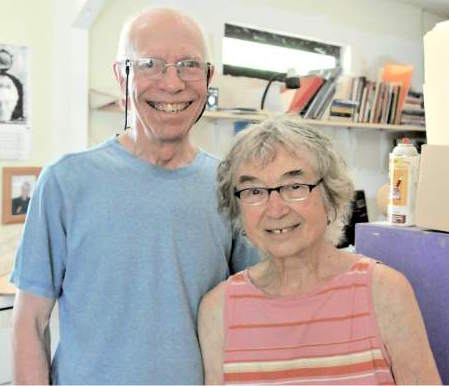 Lee and Glenn Perry
Samadhi Tank Company Founders
In 1984 John Lilly came to our factory and saw the Lilly Pond precursor.
He saw its potential - to introduce floating to millions--not only those near a float center.
Now, in 2016, the Lilly Pond has arrived.
John's instructions to us:
"Thou shalt not program.
The experience belongs to the floater."
Note: The Lilly Pond is named in tribute to John C. Lilly the progenitor of the floatation tank and the floating movement in general. Thus the correct spelling is "Lilly Pond" not "Lily Pond". A lily pond would be a beautify water feature in your backyard with lily flowers.